Vancouver Podiatrist & Foot Clinic
Island Foot Clinics in Vancouver, British Columbia, Canada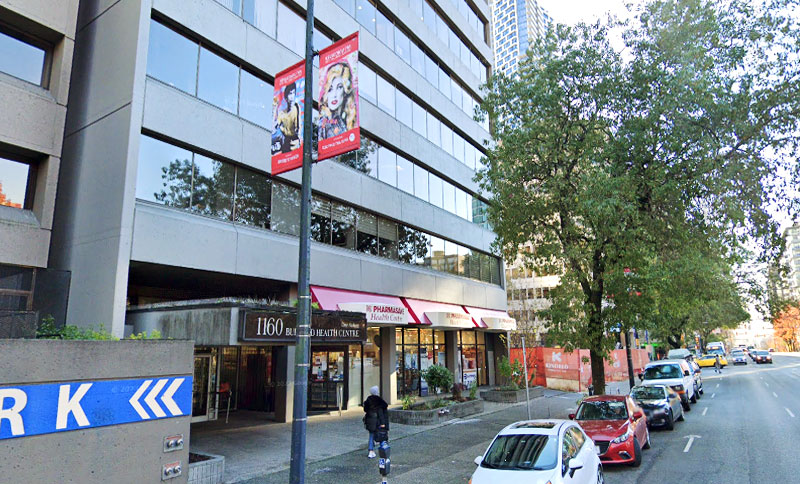 Call to Book Appointment
1 (250) 385-3668
the Podiatrist Vancouver
Located in the Burrard Health Centre, Island Foot Clinics in Vancouver BC offers a range of podiatry solutions and services. Whether you require orthotics, surgery, or treatment for foot and ankle injuries, our team is ready to provide your medical care.
Dr. Phan, a qualified podiatrist, attends to patients at this clinic. Dr. Phan is board qualified by College of Physicians and Surgeons of BC, as well as registered member of the American Podiatric Medical Association, the New York Podiatric Medical Association, the Iowa Podiatric Medical Association, the American Society of Podiatric Surgeons, ensuring the highest standard of care for our patients.
Address
602-1160 Burrard Street
Vancouver, BC, V6Z 2E8
Canada
Located in the Burrard Health Centre
Phone Number
1 (250) 385-3668
Hours of Operation
Monday – Friday
9:00 AM – 4:00 PM,
By appointment only
Extended hours available
Appointments Policy
If, for any reason, you cannot keep a scheduled appointment or will be delayed, please call as soon as possible. Charges may be incurred for appointments cancelled less than 24 hours before scheduled appointment time.
Insurance
We do not offer direct billing. Patients will receive the appropriate documentation to send to their provider for reimbursement, as many health care plans cover foot care provided at our podiatry clinics.
Island Foot Clinics
Island Foot Clinics – Vancouver
602-1160 Burrard Street
Vancouver BC V6Z 2E8
(250) 385-3668
Located in Burrard Health Centre